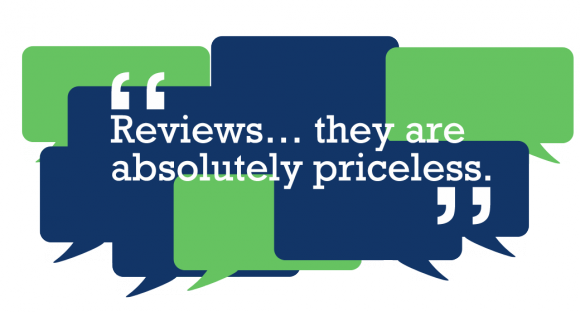 Online reviews have been the driving force of my carpet and upholstery cleaning business as the hundreds of reviews like these below are for Alpine air technology.
You can find Alpine's air purifier reviews like these and more from www.ibourl.net/breathehealthyair
I have been using my Lightning Alpine Living Air Purifier (ZL-3 model) for several months. I live in Arizona where it is very dusty and with the lack of rain a great deal of pollution. This was the reason I bought the air purifier. It has performed beyond my expectations. I am finally breathing clean air in my home. My wife is very satisfied as well and we have found that our house stays clean for a much longer period of time. I highly recommend the purifier and am very pleased with all of the unit's features.
Don Amen
Sun City West, AZ
---
I've had an Alpine Air Living purifier for four or five years before getting this new one. I've been quite satisfied with the unit's removal of air impurities or else I would not have purchased a new unit.
Bill Brooks, Broker/Owner
Sun Country Realtors
Austin, TX
---
Great job! This is probably the most informative air purification site on the web. You not only give complete free information but also make it so easy to understand and compare air purifiers. Now we know why clean air is so important to good health, and why Alpine air living purifiers are the absolute best!
My husband and kids love our "Flare LA-2700" and the clean crisp air we now have in our home. We sleep better at night and no longer suffer from respiratory problems.
Thanks so much!
Debra Johnson
Grand Prairie, IA
---
We love our Alpine air purifier… We were introduced to one of your first models 9 years ago when a skunk sprayed and the stench overtook our house inside and underneath. Within 2 days our house was cleared out. It was unbelievable. We just could not do without it, it works great and my home smells clean and fresh all the time. Thank you so much.
Linda Andrews
Liberty, NC
---
We are enjoying the lightning air living purifier immensely and do definitely notice that there is no more pet odor. Best investment we have made in our well being and health. Piece of mind going to sleep that we have clean air is so reassuring that I have found myself sleeping better at night. Thank you once again, a very satisfied customer.
Jason Bettinger
Rancho Santa Margarita, CA
---
Within a few days of setup we started to notice discoloration on the walls and tiles and a strange smell that lasted for about a day or two. After investigating – we realized that this machine was starting to pull all of the nicotine and tar garbage out of the walls of our home! You see, our home was previously owned by a pair of chain smokers and while we had lived there about 3 years and had cleaned thoroughly, there was all of this yuck in the walls!! We went thru and cleaned again from top to bottom. Our home now smells WONDERFUL all of the time!
Nicole Hogan
Burlington, WI
---
I received my living lightning air purifier yesterday, and I could tell a difference in about 1 hour after turning it on!
Kim Nations
Hoschton, GA
---
The reason why I purchased the LA-1500 is my father in law is a chain smoker & I found it very difficult to breathe in the house. I looked around at all the other smoke free filters out there & the price was double even triple the price of Alpine. I wanted to give it a try & had nothing to loose because of their 30 day money back guarantee. So I ordered one about a month and a half ago & to our extreme satisfaction it worked awesome. In fact it worked so well we ordered a 2nd one & placed it in my father in laws room & now when we turn the heat or the air on, it doesn't smell like smoke throughout the house. We are a very happy & satisfied customer. Thank you very much "Alpine".
Randy Savitt
Apple Valley, CA
---
I am very well pleased with my new RainFresh Breeze alpine air living purifier. It is doing everything I expected it to do and more. I have stopped snoring, and my sinuses are not stuffed up. I haven't been able to breathe through my nose in years. Thanks to the RainFresh Breeze, I can breathe freely again.
Gene Cheney
Waukegan, IL
---
Thank you for my refund and for being professional. It was a pleasure doing business with you. Good luck to you.
Tony Suarez
San Clemente, CA
---
My wife loves it! As soon as we turned on the Classic LA-3500 Alpine air living purifier, instantly we could tell the difference in the air. Thanks so much to EnviroQuest International we now have fresh clean air. Excellent job on the help and service from support staff.
Harvey Whalen
Hemet, CA
---
"I absolutely love it!"
I enjoyed my alpine living air purifier for years. This was from the older series, the ecoquest air purifier. I used successfully this ecoquest fresh air purifier to remove smoke and dog smell from my home. When my fresh air by ecoquest finally gave out after 10 years of use I bought from the newest living lightning series, the alpine living air fresh air purifier LA-3500 and it works even better than the old ecoquest international machine. I absolutely love it! Thank you Alpine Air Technologies for continuing to make and improve on such a great product. I recommend you to all my friends and co-workers, and will never use another air purifier besides the alpine air purifier.
David Matthews
Chicago, IL
---
Here are more REAL unedited individual, professional, and small business testimonies. These are REAL people just like you who are using our powerful technology with incredible results!
Even though the Living Lightning™ Alpine Air purifier by EnviroQuest International is NOT and cannot claim to be a medical device, many thousands of people who have taken the 30 day guarantee and tried this product have written awesome testimonial letters attesting to the health and other wonderful benefits after trying one of these amazing air purifiers. Here's what just a few satisfied users have to say about our product!
Allergies and Asthma After Living Lightning™ Alpine Air Purification
I have used Living Lightning Air purifiers with many of our patients who suffer from severe upper respiratory allergies. Most of them suffer from house dust, pollen, dander, mold, mildew, and many chemical compounds. In every case, the patients have responded with almost no new attacks, while indoors. These machines are excellent for removing the various allergens from the indoor environment, thereby alleviating allergic reactions. I should also mention that those with asthma do well on low settings. A patient who had severe allergies used the machine for just a few days, and she responded with a letter that said, "I love it! I love it! I will never give it up! Thank you for this wonderful purifier".
John E. Stauch, PhD., Immunologist
Annandale, VA.
---

Find out which "Living Air" purifier is right for your home or office. Take the test here.